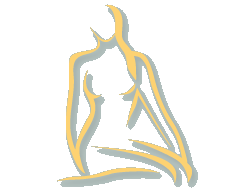 Welcome
Welcome to the San Diego, California plastic surgery practice of Dr. Karl T. Nguyen. Whether you come for facial rejuvenation, breast surgery, liposuction or any other cosmetic or reconstructive procedure, you will notice right away that Dr. Nguyen's approachable and driven attitude is what sets him apart from many other plastic surgeons. Dr. Nguyen and his staff take their time to answer any and all of your plastic surgery questions and concerns. Patient education and care are always the priorities at our office and we always strive for the best, natural looking results for you. Each individual patient is unique, so we tailor our plastic surgery practice for you.
Dr. Nguyen believes that plastic surgery is best when it is a step in an overall process of self-improvement. This might mean liposuction, tummy tuck, or breast augmentation to fit into new, more stylish clothes. Maybe it makes you slimmer so you feel more comfortable and motivated to go to the gym regularly, and achieve better overall health. Or it could mean an eyelift (blepharoplasty) or rhinoplasty prior to having a wedding. Sometimes it means Botox to smooth fine lines before a special event. The procedure helps you feel you are at your best, and allows you to embrace the kind of lifestyle that makes you happy and healthy.
Originally from Vietnam, Dr. Karl Nguyen has overcome a great journey to be where he is today. Because of his experiences, he is driven for success and dedicated to do the right thing for his patients. Dr. Nguyen specializes in cosmetic and reconstructive plastic surgery, with a special interest in Asian plastic surgery procedures, such as the Asian blepharoplasty (eyelid surgery), surgery of the face, and breast surgery.
Dr. Nguyen and his well-trained staff want to make your plastic surgery experience as pleasant as possible.
Current News
Plastic Surgery Statistics Show New Consumer Trends
The American Society of Plastic Surgeons reports cosmetic procedures increased three percent in 2014, according to new plastic surgery statistics.
Read more
American Society of Plastic Surgeons Publicly Supports Magazine's Efforts to Educate Those Considering Plastic Surgery on Choosing a Provider
The American Society of Plastic Surgeons applauds NewBeauty Magazine for explaining the wide variations in the training and education held by physicians who are offering to perform plastic surgery procedures, including cosmetic surgery.
Read more
Good Results With Surgery for Gynecomastia in Bodybuilders
With attention to some unique patient characteristics, breast reduction surgery achieves good aesthetic outcomes in bodybuilders with gynecomastia—enlargement of the male breast, according to a report in the February issue of Plastic and Reconstructive Surgery®, the official medical journal of the American Society of Plastic Surgeons (ASPS).
Read more
Facelift Surgery After Massive Weight Loss Poses Challenges
With attention to some unique patient characteristics, breast reduction surgery achieves good aesthetic outcomes in bodybuilders with gynecomastia—enlargement of the male breast, according to a report in the February issue of Plastic and Reconstructive Surgery®, the official medical journal of the American Society of Plastic Surgeons (ASPS).
Read more