Learn About Procedures
Plastic surgery encompasses both cosmetic and reconstructive surgery.
Cosmetic surgery is performed to reshape normal structures of the body in order to improve the patient's appearance and self-esteem. Cosmetic surgery is usually not covered by health insurance because it is elective.
Reconstructive surgery is performed on abnormal structures of the body, caused by congenital defects, developmental abnormalities, trauma, infection, tumors or disease. It is generally performed to improve functions, but may also be done to approximate a normal appearance. Reconstructive surgery is generally covered by most health insurance policies, although coverage for specific procedures and levels of coverage may vary greatly.
There are a number of 'gray areas' in coverage for plastic surgery that sometimes require special consideration by an insurance carrier. These areas usually involve surgical operations, which may be reconstructive or cosmetic, depending on each patient's situation. For example, eyelid surgery (blepharoplasty) - a procedure normally performed to achieve cosmetic improvement - may be covered if the eyelids are drooping severely and obscuring a patient's vision.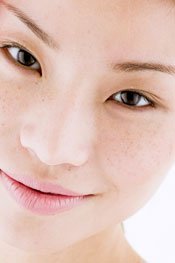 In addition to the procedures from the drop-down list, Dr. Nguyen also performs procedures such as the Asian double eyelid surgery.
Asian patients have special and unique concerns which may not be familiar to all plastic surgeons. Most patients are interested in the creation of an eyelid crease, called the double eyelid operation. In young patients, this can often be accomplished with NO incision or cutting. Sutures are passed inside the eyelid to create a new crease. The crease must be placed precisely and delicately. The result is usually permanent. Some patients require the removal of some extra skin or fat, and this is done surgically. This may cause mild bruising, and so you can return to your work and everyday life within a week or two.
Lower eyelids can be a problem with age, and bulging of fat gives a tired or sad appearance. Most Asian patients do not need any skin removed from the lower eyelids, and so an approach through the inside of the eyelid is used (transconjunctival blepharoplasty). This often requires a complete recovery time of five to ten days. As the skin is not cut, there is no scarring.
Dr. Nguyen also offers surgery such as buttock augmentation by microfat grafting or with implants. Please refer to the Clinics in Plastic Surgery under the title "Gluteal Augmentation" to view published articles written by Dr. Nguyen and Dr. Roberts.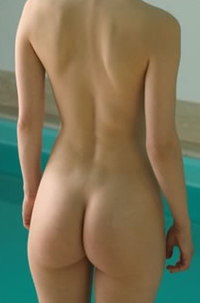 You must have enough 'spare' fat in areas such as the abdomen, flanks, hips, lower back or thighs. This excess fat is gently harvested using low-vacuum liposuction with a special cannula in order to protect the living fat cells. The fat particles are purified, and then inserted into the layers of the buttocks thru a few 1/8' incisions. These fat cells are placed throughout the buttock tissues in tiny droplets in order to provide a good blood supply.
The Perfect Candidate - Micro Fat Grafting is used to add fullness to almost any buttock shape to create the desired look. This procedure can add fullness to any parts of the buttocks or to the entire buttocks. You must have enough extra fat available in other areas of the body to be harvested and used in the grafting process.
Recovery -You will need to stay nearby for 14 days after surgery. During this time, discomfort is mild, and easily relieved by medication. By the time you leave, you should be able to sit down (gently!) on your new bottom. You can resume light work 16 days after your surgery and unlimited activity in three weeks.